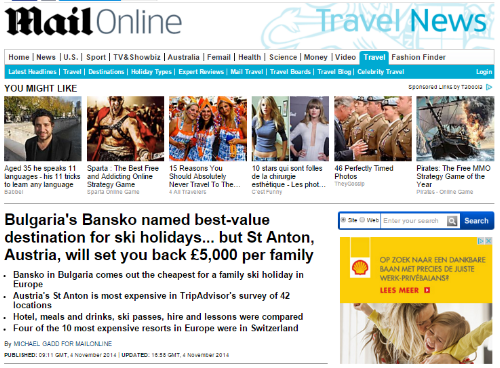 Bansko reviewed from Daily Mail as the best value for money ski location!
We already knew, but also the rest of Europe now should understand how nice is this resort and how many nice occasions at good price can be find here.
Daily Mail is right, and it is really amazing to read the article.
A new boots for next ski season? We hope so!
Read the Daily Mail full article HERE.